SalesHood - Sales Enablement Platform
2022 Sales Kickoff (SKO) Industry Survey 
Are you interested in knowing what your peers are doing for their sales kickoff (SKO)? SalesHood is sponsoring an industry-wide research report on what companies are thinking and doing for their upcoming SKOs. The survey includes questions on topics like kickoff goals, themes, agendas, structure, engagement, obstacles and more.

Fill out the the form below and complete the survey to receive a free copy of the research results. We'll send out the survey results in mid-December.

The survey should take you no more than 5 minutes to complete. Your responses will be kept confidential and will be published only in aggregate.

Here are ten tips for sales leaders and CROs to consider when planning out your upcoming kickoff events.
Read Now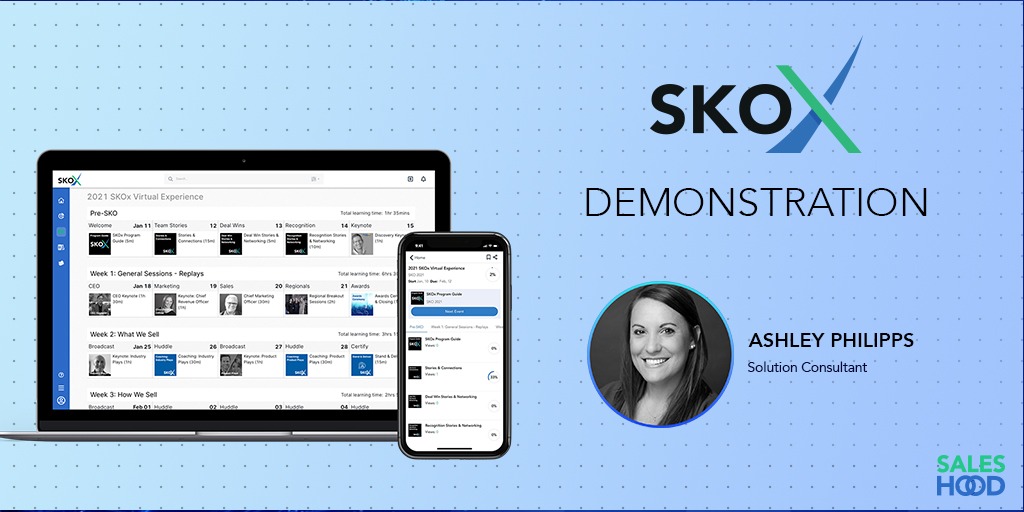 Watch a demonstration of a day in the life of using SalesHood to compliment SKO program.
Watch Now