SalesHood - Sales Enablement Platform
Advance Your Sales Enablement Career
1
MEANINGFUL CONNECTIONS
Network with sales enablement peers.
2
INSPIRATIONAL TALKS
Get inspired by curated talks by sales enablement practitioners.
3
PRACTICAL RESOURCES
Access to proven sales enablement resources.
Meaningful Connections
Join us online and offline for mentoring and sharing best practices with sales enablement leaders.
INSPIRATIONAL IDEAS
Get inspired by ideas and sales enablement talks. Watch enablement leaders speak on a variety of topics—everything from building your own enablement brand to creating a culture of coaching.
PRACTICAL RESOURCES
Get access to our premium content and library of playbooks, templates and talks. The premium content includes learning paths on sales process and strategy topics.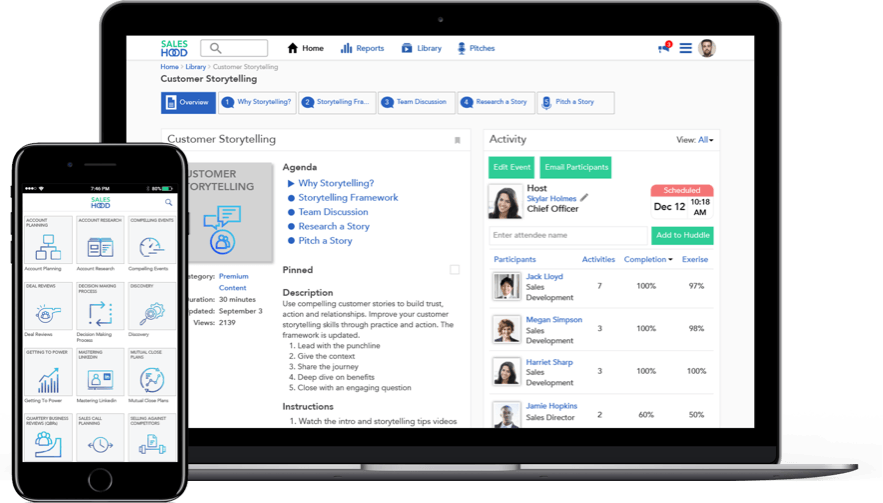 Join Our Community Of Sales Enablement Practitioners