SalesHood® helps teams collaborate and share best practices to grow revenue faster.
Improve top-line revenue and productivity with just-in-time training and onboarding.
Training
Design custom micro-courses with video, slides, role-plays and exercises for self-paced and team knowledge reinforcement.
Certification
Win more deals with certifications that are efficient, effective and fun.
Testing
Create knowledge checks with customized questions and answers to improve retention.
Calendar
Visualize content and schedule training with automated reminders and progress completion at a glance.
Onboarding
Design learning paths to be prescriptive, structured, role-based and visually inviting with gamification and social learning.
Share prescriptive, just-in-time content.
Content Library
Publish fully branded and customized content making it easy and engaging for teams to find what they need.
Sales Process Coach
Access prescriptive, just-in-time content in context of deals to improve win rates and reduce sales cycle time. Content is tagged by sales stage, industry, product, segment, and custom attributes.
Smart Search
Search for content using Natural Language Processing Search, helping reps spend more time selling.
Tagging
Files, Documents, Folders, and Videos are tagged to more efficiently share best practices and content.
Automate and streamline team coaching for higher quota attainment.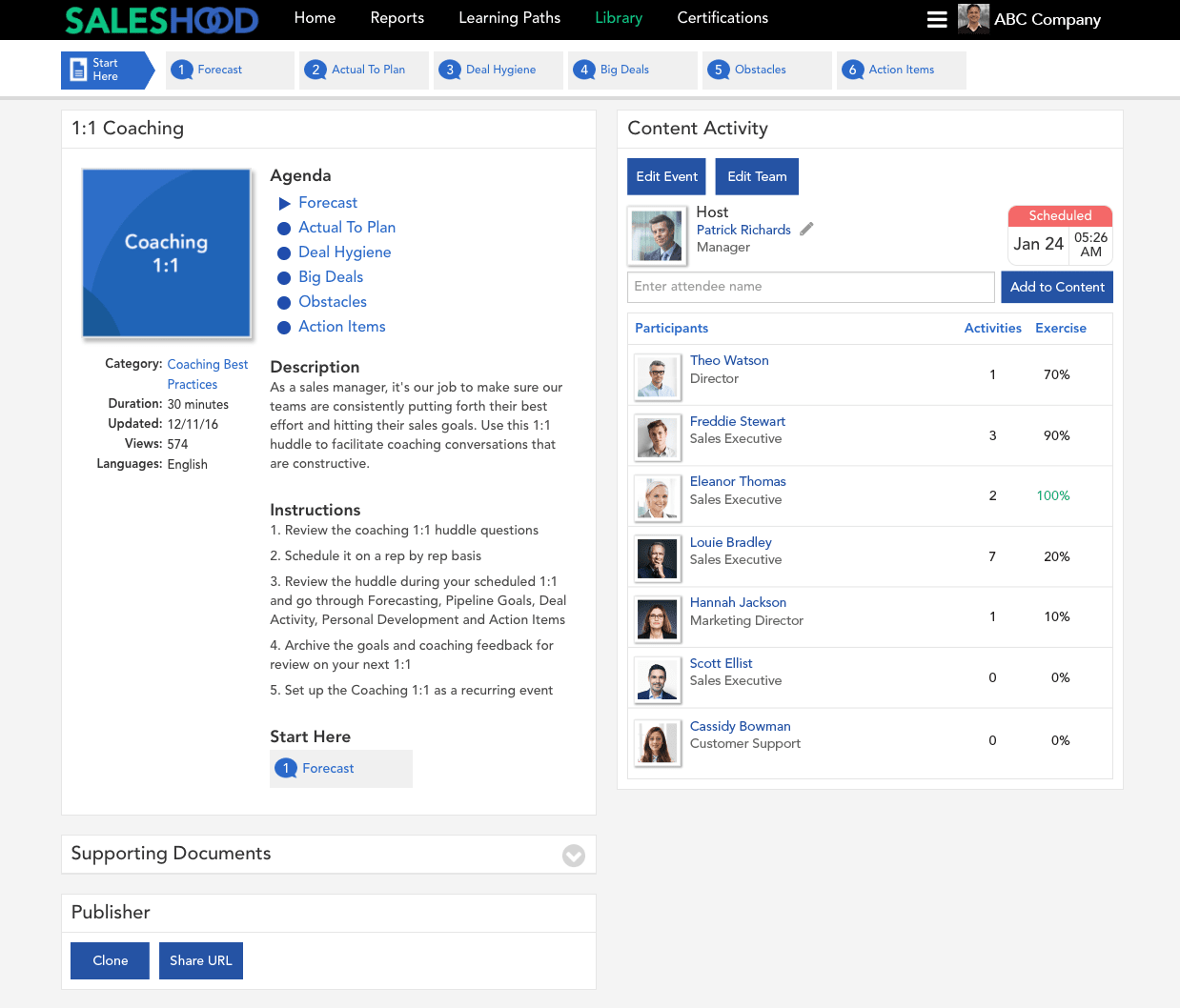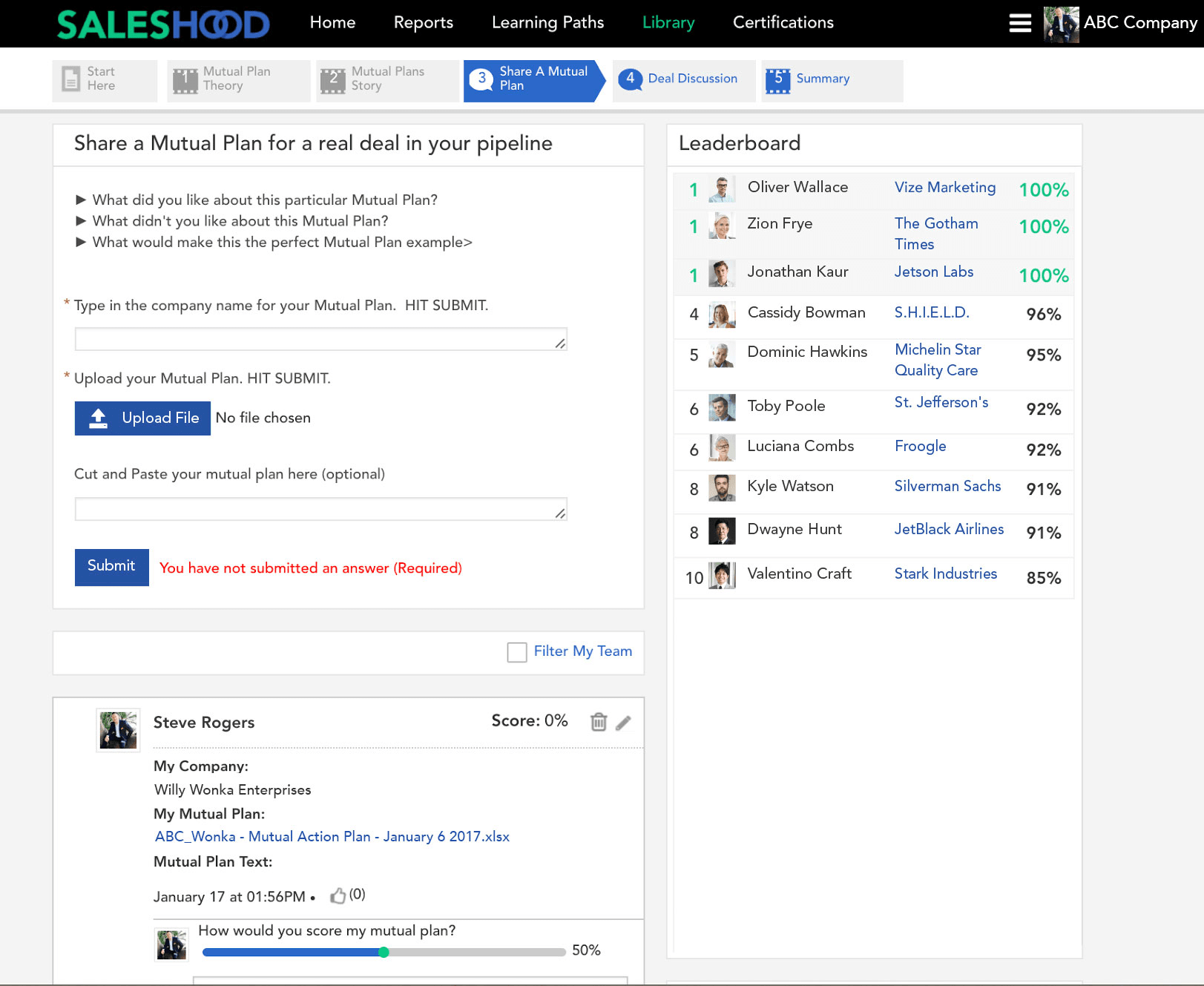 Huddles
Help managers facilitate effective and regular 1:1 coaching and team huddles with structured coaching templates, engagement tracking, recurring events and scorecards.
Deal Reviews
Systematically review pipeline with structured deal reviews, customized sales process questions, team feedback, and Salesforce sync.
Deal Wins
Teams systematically record deal wins and customer stories to share winning plays.
Manager Coaching Templates
Boost attainment with templates and workflows to optimize manager coaching
Measure productivity by correlating activity to performance.
Productivity ROI
Visualize consumption and completion to assess performance and diagnose issues to course correct.
Leaderboards
Track individual, manager and team progress plus learning accomplishments.
Content Effectiveness
Know what content is working and what content isn't working.
Sentiment Analysis
Crowdsource answers to questions to visualize productivity trends with words clouds.