TRUSTED BY FAST GROWING COMPANIES
"We got the best of both worlds by having our best quarter ever and solid sales training with SalesHood and Selling Through Curiosity."
Joe Fuca
, President, Worldwide Field Operations 
Sales Training That Reps Actually Use to Generate Record Breaking Revenue Growth
Increased Average Deal Size

New Reps Close Their First Deal Faster

Experienced Reps Shorten Their Sales Cycle
Teams Collaborate to Help Win Real Deals in Your Pipeline

Trusted by Top Sales Teams

Fast Results with Proven ROI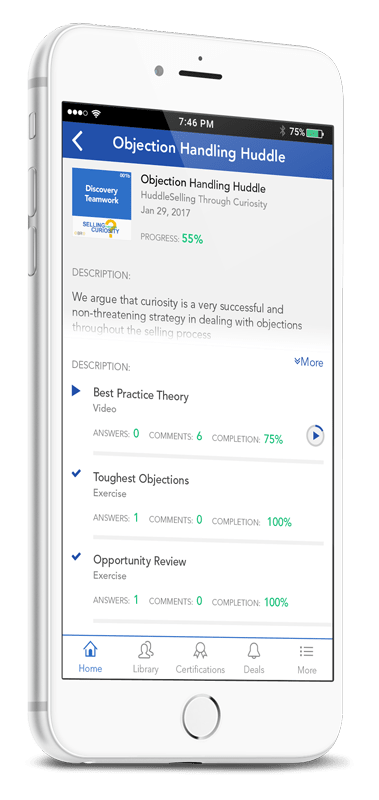 Deliver Selling Through Curiosity™ virtually to train local and distributed salespeople without taking teams out of the field. There is no other technology designed to optimize sales team effectiveness, distance learning and peer-to-peer best practice sharing.
Curriculum
Discovery

Effective Note Taking

Qualification

Decision Making Process

Advanced Questioning

Creating Customized Presentations
Mutual Close Plans

Closing With Curiosity

Objection Handling

Negotiating

Prospecting

Accelerated Relationship Building
SELLING THROUGH CURIOSITY™
Exclusively in SalesHood®
For over 30+ years, Barry Rhein & Associates continue to be the sought-after sales training and sales methodology consulting firm in Silicon Valley, offering sales training programs that have been credited with producing billions of dollars in revenue and shareholder value.
* These fields are required.